Drupal Intranets with Open Atrium Giveaway - Comment to Win a New Drupal Book
Submitted by friendlydrupal on Mar 28, 2011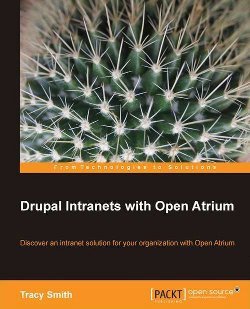 Good people at Packt Publishing are giving away two copies of Drupal Intranets with Open Atrium. Just drop a comment to this story describing briefly why you're interested in Open Atrium. The winners will be picked randomly from the comment authors.
For my part, I'm planning to write the review of the book soon. I'm reading it right now and I already can tell it should be helpful to anyone who wants to set up an Open Atrium installation.
For more details, check out the book announcement at Drupal.org.
Related stories:
If you liked it this story, you might like the following: